California bans scholarship displacement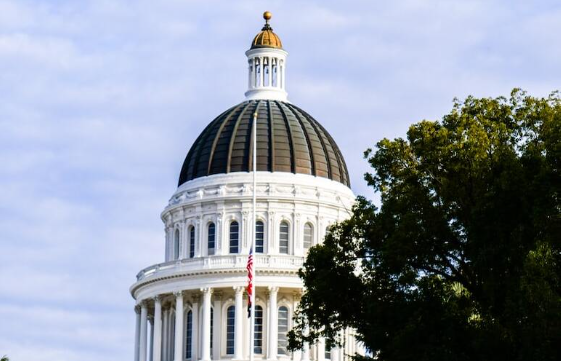 The California State Legislature passed AB-288 in August 2022, affirming students' rights to financial aid and private grants. Previously, California colleges often reduced financial aid for students who acquired private grants, a practice termed "scholarship displacement." 
AB-288 would allow students to keep financial aid they qualify for, on top of grants earned from private organizations. Coming into effect in the 2023-2024 school year, the bill bans scholarship displacement for low-income students qualifying for a Pell Grant or state financial aid under the California Dream Act. 
Many students apply and use private scholarships for non-tuition expenses, like housing, separate from regular tuition fees. Hit hardest by scholarship displacement, low-income students rely heavily on financial aid for non-tuition expenses. A 2021 study on college affordability by the Public Policy Institute of California concluded that for a majority of college students, the combined cost of housing, fees, books, and transportation is greater than tuition.
"I was receiving a scholarship as a student government representative," said Marcos Montes, policy director for the Southern California College Access Network. "And when that scholarship hit, I was expecting a check of money to come to me so that I can use it to cover some non-tuition expenses, and that check [financial aid] was not coming."  
California is one of five states nationwide to ban scholarship displacement. Maryland was the first in 2017, with New Jersey, Washington, and Pennsylvania following suit. On the federal level, the first piece of legislation targeting this practice was considered in September of last year. Congressmen Andy Kim, Rodney Davis, and Mike Kelly proposed the Helping Students Plan for College Act in a bipartisan proposal. The bill would require colleges to disclose their private scholarship policies to students and inform them of how financial aid may be adjusted.
The Government Accountability Office (GAO) would also be directed under the bill to conduct a study based on colleges' financial aid and students' private grants and submit their findings to Congress. Coupled with this, the GAO would oversee a national study on front loading, a practice involving colleges granting more financial aid to students' in their first year to entice them to enroll, under the Front-Loaded Act Transparency (FLAT) Act.
"Practices like front-loading aid and scholarship displacement make it harder for students and their families to plan for college," said Congressman Kim. "Our bipartisan bills will increase transparency and help students and parents make the best financial decisions for their families."
However, no further action on the legislation has occurred. Currently, scholarship displacement in California is curbed for low-income students, but limitations remain for students unaware of the workings of higher education. Sbeydeh Viveros-Walton, director of higher education for Public Advocates, believes students still need further guidance for monitoring the financial aid they will receive from colleges.
"The bill has limitations. It doesn't apply to everyone," said Viveros-Walton via state newsletter CalMatter. "It still puts the burden of fixing this on students."