Fentanyl: The pill that kills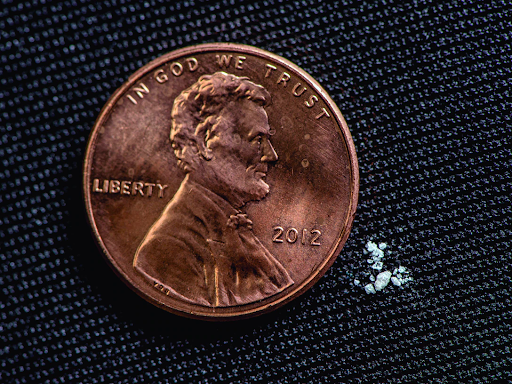 Since 1999, the drug overdose epidemic has gripped the U.S, claiming a total of 932,000 lives according to the Centers for Disease Control and Prevention (CDC). The country has faced a number of drug waves, each centering around a different narcotic, and the latest crisis, beginning in 2013, involves fentanyl, a synthetic opioid. 
Developed in 1959, fentanyl originally was used as an intravenous anesthetic. Gradually, the substance took hold of the U.S. as a popular recreational drug, with licit fentanyl products being illicitly obtained, via theft and fraudulent prescriptions, and distributed to users.
The recent fentanyl epidemic, however, stems from the illegal production of fentanyl pills in lethal dosages. Although sourced from a variety of covert manufacturing plants, the Drug Enforcement Agency (DEA) identified trafficking, typically through the southern border, as the primary entrypoint for this fatal narcotic. 
Following its transport, the DEA asserted that illegal fentanyl seeps into high schools through cartel-affiliated gangs who target teenagers, a demographic frequently experimenting with drugs. The most common form of fentanyl distributed to teenagers are rainbow-colored pills, meant to mimic prescription pills. 
Notably, these multicolored fentanyl pills infiltrating high schools have tragically claimed the lives of multiple teens including 17-year-old Trinity Cornejo from Troy High School and 15-year-old Melanie Ramos from Bernstein High School. 
"[Fentanyl] is poison," said Gladys Manriques, a relative of Ramos. "I call it the devil pill, and it's going to continue [spreading] unless [we] start breaking down the chain."
In response to the sharp increase in teen overdoses, schools across California have stocked up on Narcan, an overdose reversal medication. Nationwide, a bipartisan coalition of eighteen state attorney generals (AG), led by Florida AG Ashley Moody, formed, urging President Biden to take more "immediate and decisive" action against the deadly drug.